In the final chapter of a legend, a vision came.
It was a view, in one direction the high peaks of Colorado's Front Range and in another the sprawling plains where a buffalo hunter made his name.
On his deathbed in 1917, the story goes, William F. "Buffalo Bill" Cody dreamed of Lookout Mountain above Golden, west of Denver. This is where he wanted to be buried.
Visitors can pay their respects at the tomb at the top of the mountain, which is joined by the Buffalo Bill Museum along a high, ascending road from the city. Golden prides itself on being man's resting place. Proud to represent the Wild West that Buffalo Bill knew.
"Hello guys!" reads the arch above the center of Washington Avenue. "Welcome to Golden, where the West lives."
It feels like a quick escape from Denver, the skyscrapers suddenly replaced by Lookout Mountain and big, flat neighbors. But Golden is not without the city's traffic and crowds.
It is not for nothing the tourist interest, with the landscape and the spoils of the city. Washington Avenue is not the main street in the Buffalo Bill era. The West lives a modern life – and still delivers something as precious as gold:
Stop at
Whether you're a fashionista, gift giver, decorator or someone who appreciates something unique, Washington Avenue delivers.
Close to the iconic arch is the Silver Horse, which calls itself the "Outpost of the New West". It is a showcase for Western art, boots, hats and Native American jewelry.
Baby Doe's pursues "eccentricity and quality" in its selection of women's clothing and accessories. Regulars have been adding to their wardrobe since 1999.
Consignment pickers scour the racks and shelves at Rewind on Main Street. More surprises found at Rockin' Horse Antique and Collectibles.
Blue Moose Trading Co. promises a gift for everyone, including a rustic assortment of home decor. Other souvenir bets along Washington Avenue: Golden Goods and Red Wagon Gift and Garden Shop.
For your well-being, check out Spinster Sisters, which specialize in plant-based skin, hair and body products. The senses also awaken at Earth Sweet Botanicals, just one block from Main Street. More aromatic delights at Old Barrel Tea Co., selling loose leaf tea, local honey and spices.
You've seen enough cyclists and kayakers in Clear Creek by now to know that Golden is a city that loves the outdoors. More evidence of this from stores like Bentgate Mountaineering, a staple for over 25 years; Golden Bike Shop, another reference in the city center; and Icelantic Skis, the manufacturer with its flagship store on Washington Avenue.
Food and drink
For brunch downtown, southern Sassafras home cooking gets rave reviews. Also on Main Street is the Windy Saddle Cafe, a cozy Western-themed cafe that serves sandwiches and pastries for breakfast. Off Washington Avenue is the old-school Golden Diner.
For lunch, you'll likely see a line outside the D'Deli. You can go for your turkey, ham or sandwich, but the little shop asks you to step out of your comfort zone. Junker, for example, combines roast beef, peanut butter and egg salad, while Piggly Wiggly consists of ham, bacon, cream cheese, guacamole, salsa and fried onions.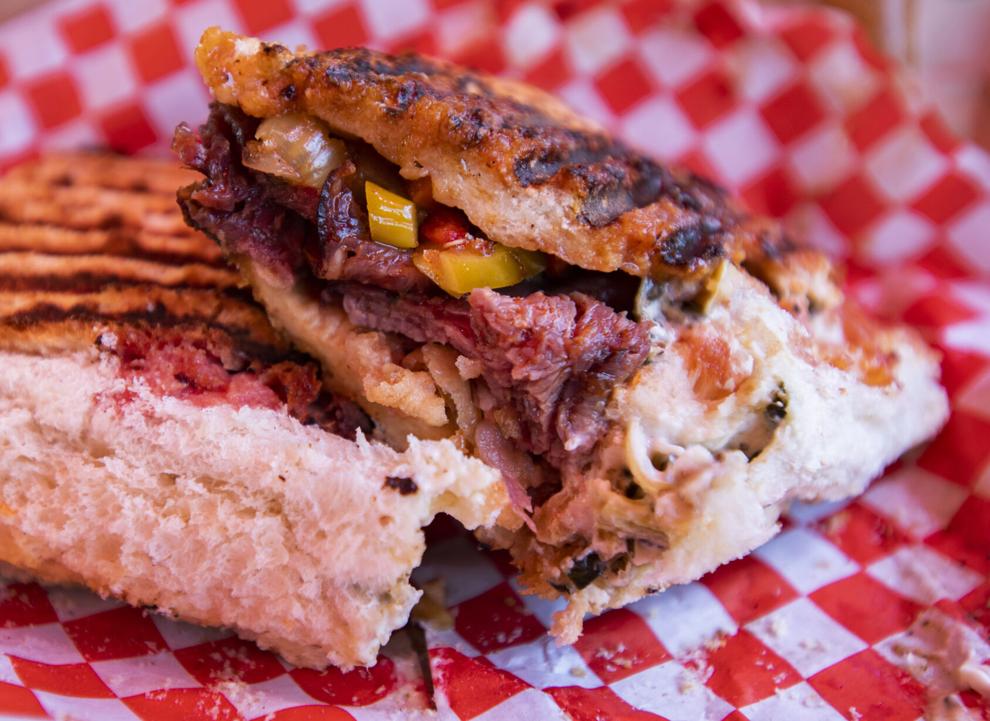 Woody's has been locally owned and operated since 1993. The wood-fired pizza and salad buffet draws attention, but don't overlook the wood-fired wings on the menu.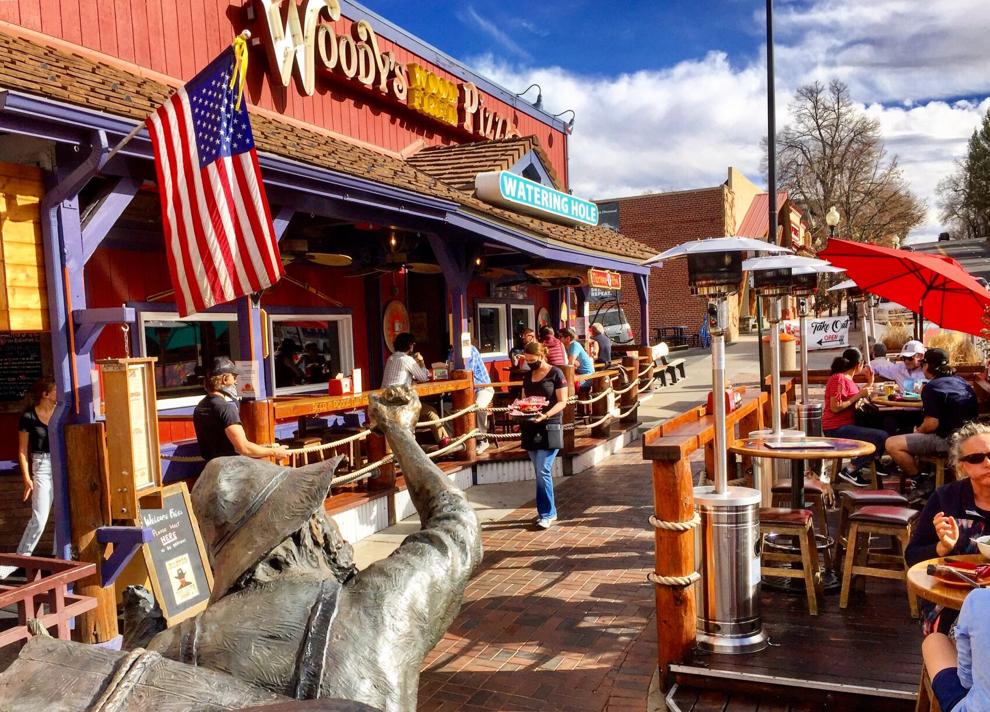 The Table Mountain Grill and the Cantina's grand adobe facade draw attention to Washington Avenue. For a different twist on Latin cuisine, check out El Callejon. Sherpa House is loved by Nepalese and for its outdoor space adjacent to the Golden City Brewery, which has been operating in a historic home for nearly 30 years.
Golden calls itself "the biggest beer town", and that's not just because of Coors' presence. It's the saturation of much smaller breweries. Another one along Washington Avenue is Mountain Toad, where there is usually a tasty food truck.
These are examples of modern bars, while Buffalo Rose represents one dating back to 1858. Ace-Hi Tavern opened its doors on Washington Avenue in 1961, and the good times keep rolling with live music and pool.
Entertainment
A short drive from the city center, the Coors Brewery tour requires reservations well in advance. This is "a once-in-a-lifetime golden experience," according to the local visitors office. As well as a geology tour at the Colorado School of Mines in the heart of the city.
For more historical appreciation here under Buffalo Bill's grave, kids and kids at heart will enjoy the Colorado Railroad Museum. Locomotives from Colorado's early years are preserved. Adventure pioneers are celebrated at the American Mountaineering Museum.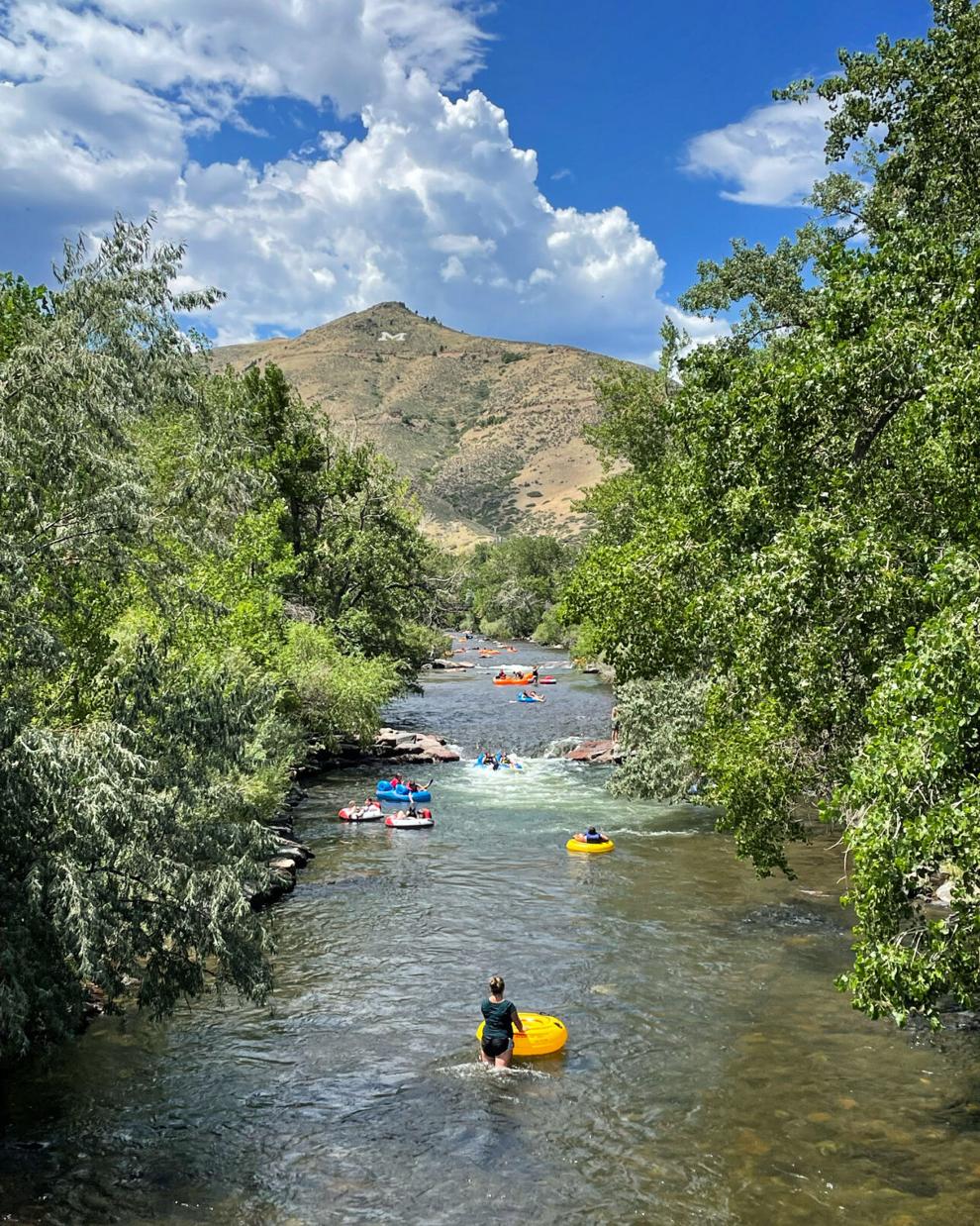 For fresh air and canyon views, head to downtown's Clear Creek Trail.
Newly introduced to Washington Avenue: the Itty Bitty Art Project, with whimsical works for families to find hidden away.
Check out the Miners Alley Playhouse concert schedule.