there is new back Not to be missed in Webster Groves' popular retail precinct: Forth and Home, a modern and antique home goods store, opened in early November in the former Union Studio space (recently moved down three doors) at 8137 Big Bend Blvd.
The walls of the brightly lit retail store are lined with tall shelves filled with a mix of modern pieces and vintage treasures, as well as larger pieces of furniture, one-of-a-kind handmade rugs, and other new home accessories.
The ambiance of the shop is sunny, inviting, charming and exotic, as are the merchandise on display. There are textile objects (linens, hand towels, napkins, tablecloth, throw pillows, blankets), hostess objects (serving plates, plates, candle holders) and striking objects (mirrors, art prints and framed art, lighting, cards and gifts). Larger pieces of furniture such as dining tables, tufted chairs, side tables, Moroccan pillows and coffee tables fill the middle of the space.
"I want to be an accessible resource for the community to help create a space that they love, that is a reflection of them, that they want to be in and bring other people into," says founder Amy Koontz.
Kuntz knows the story behind every item in her shop, from the collection of rugs on the floor to the woven hanging baskets that adorn the walls. The latter, for example, is sourced from a company called Amsha that provides fair-paying jobs and resources to artisans in East Africa who weave exquisite and functional baskets. Thoughtful sourcing, including a focus on sustainability and the way products are made, as well as the company's larger mission and values, are a driving force behind Kuntz's business at Forth and Home. Currently, she is a one-woman show and spends any spare time attending real estate sales, networking, and researching brands and companies to fill her store.
"I really love both vintage and modern, and I think the store is a reflection of me in this moment — my style, the brands, the things I love," Koontz says. "I want to highlight the unique history behind old vintage pieces of furniture that were moved from house to house and then combined with new household items."
This isn't Kuntz's first foray into retail, or more specifically, new and used furniture and accessories. Kuntz was a former co-owner of Seta, a marketplace of three local businesswomen, which opened in the Saint Louis' Shaw neighborhood in October 2019 before closing within six months due to COVID-19. Kuntz considered taking Oh Hey Aim — her third in Seta — online, but chose instead to spend more time with her one-year-old adopted son.
Coincidentally, about a year later, in September 2021, within a few days of saying goodbye to her then almost two-year-old child, Koontz was signing a lease for what would become Forth and Home. This was after only a few weeks of driving and communicating about the "For Lease" sign on the storefront, which I visited several times at the Union Studio edition. Her vision of Forth and Home was exactly what the owners had in mind, and before you knew it, the lease was signed, the space was made available, the shelves were stocked and the doors were officially open by November.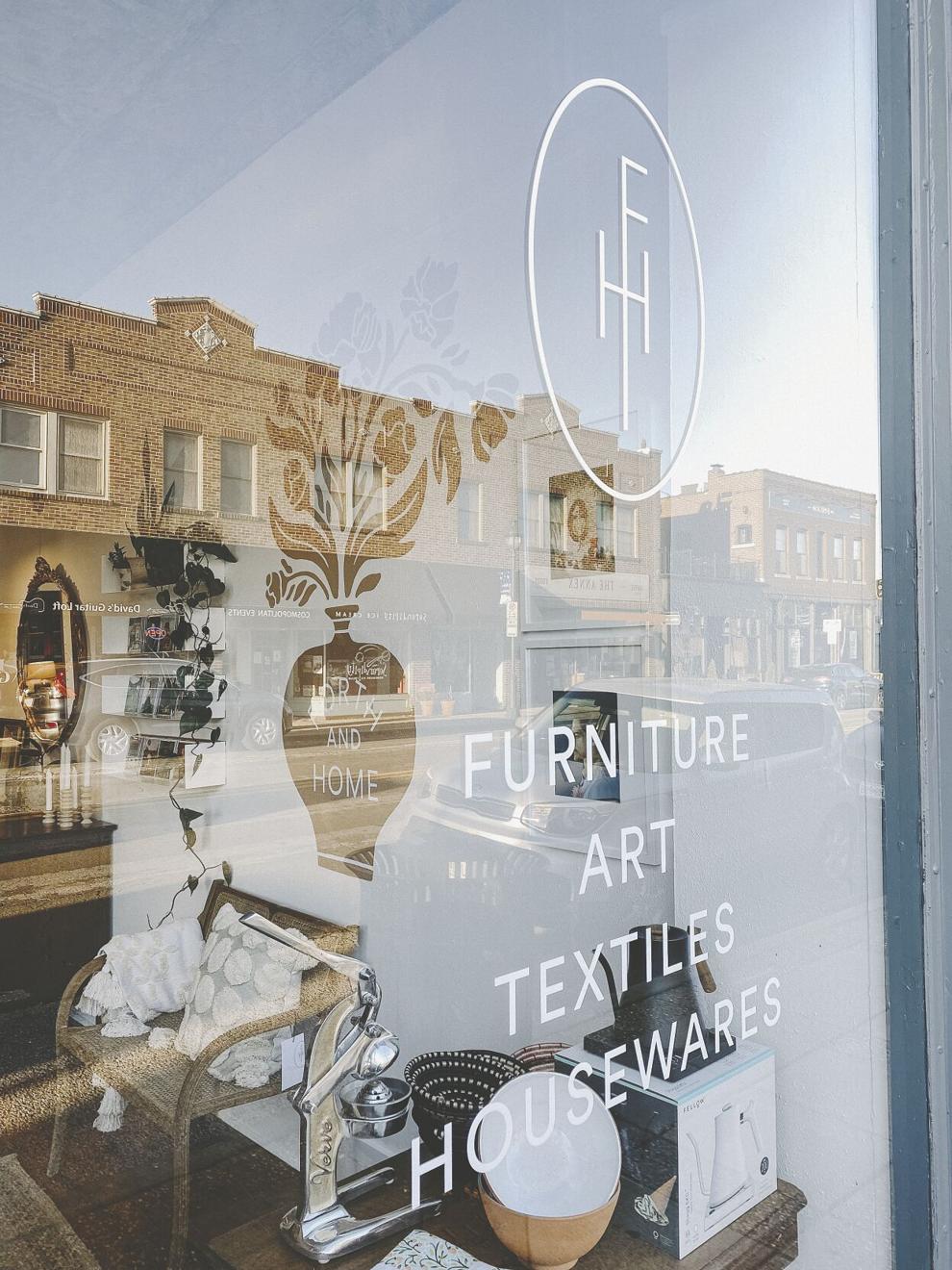 In its month-long existence, modestly priced art prints, olive wood tapas trays, and investment-worthy rugs quickly became bestsellers. The former range in price from $28 to $42, and Kuntz displays it with complementary textiles and furniture pieces, so customers can easily visualize it on their own walls. Kuntz is also passionate about their collection of unique, handcrafted, antique Persian and Turkish rugs, each high-quality, heirloom piece, priced from $200 to $2000. For rugs and other large pieces, Kuntz is happy to work with customer requests, color preferences, and space constraints to find specific items to complement their home.
For the current season, Forth and Home is offering an eclectic selection of gift items for quick options just before the holidays, and in 2022, the goal is to get their online store up and running. Kuntz aims, more than anything else, to help you feel welcome and inspired to welcome others, not only at home but carry that feeling throughout daily life.
"Fourthly It is the idea that we step out of our home into the world – to our jobs, to our purpose and mission – and then Homepage It is where we return and is where we are, where we hope to feel safe, known, accepted and loved, and then extend that feeling to all the people who pass through our doors." "Helping people create this space is a fourth and home in a nutshell."
Forth and Home, 8137 Big Bend Blvd. , Webster Groves, forthhandhome.com, instagram.com/forthandhome
Inside the fourth and home
Photo courtesy of Forth and Home
Photo courtesy of Forth and Home
Photo courtesy of Forth and Home
Photo courtesy of Forth and Home
Photo courtesy of Forth and Home