Kids rooms are always a really fun decorating project and an opportunity to get your little ones involved. Besides choosing the color of the walls, one of the most important elements is finding storage options that keep everything tidy.
fixer-upper star Joanna Gaines revealed an easy kid's room tip that does just this — while also bringing in a decor piece that tells a story. The queen of the shiplap suggests incorporating antique containers into your nursery design ideas.
If you think children's rooms and antiques are three words that don't go together, then bear with us. We think retro items that you don't care too much about are a great idea for designing small children's rooms, making things feel more stylish.
In an episode of fixer-upper (opens in new tab) she uses an antique toolbox to store crayons for her client. "One of the things I like to use in kids' spaces is funkier pieces," says Jo. "This was an old toolbox, so I always like finding containers and things you wouldn't normally put colors in."
We really like the contrast between older items, whether made of wood, leather or metal, and bright children's toys. "It's a really cute piece with a story, but now you're just giving it a new purpose," adds Jo.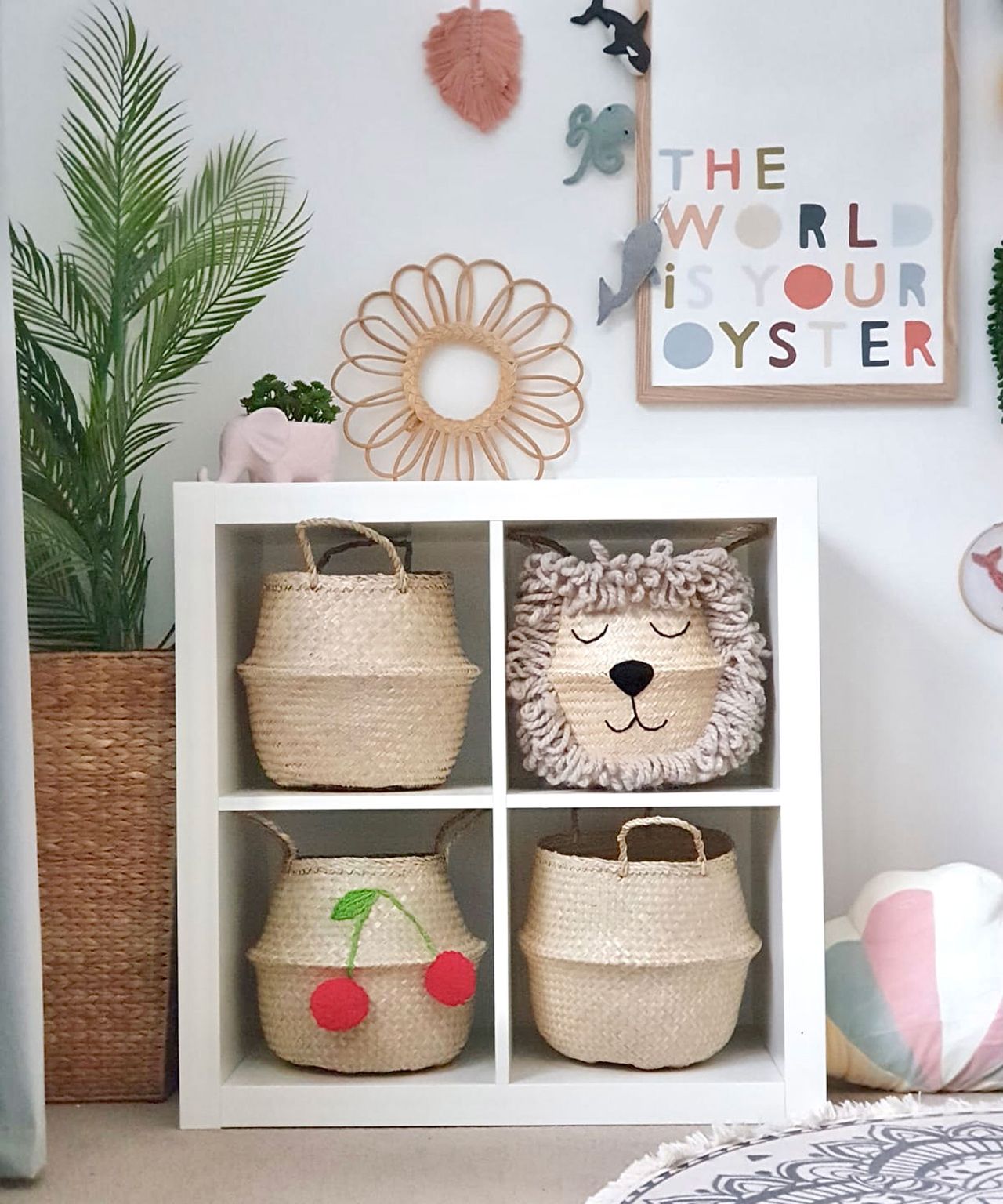 Look out for sturdy boxes, tins and crates, or a few old leather cases that you can stack on top of each other. It goes without saying that second-hand nursery storage ideas are a more sustainable option than flat-pack items bought brand new — and it means your nursery has something a little different.
Recently we were struck by the way Homework stars Andy and Candis have incorporated an antique mantel and chandelier into their daughter's bedroom. While it may seem like a risky move, furniture and decor pieces that anchor the room in history undoubtedly make a nursery feel more composed.
Opting for an inexpensive toolbox picked up from a flea market like Joanna Gaines means you'll have a handy place to store toys, pencils, and books for bedtime stories. You may even already have something that would work just as well in the attic…